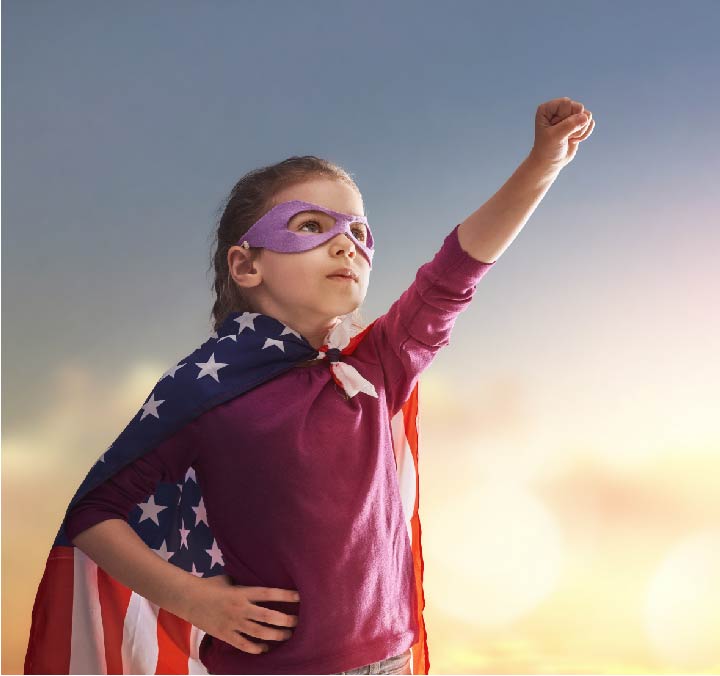 We believe the American dream is for each person to achieve a unique, creative, and fulfilling future
We can help that happen.
We want to help you achieve your dream by empowering you with information: What careers match your interests and strengths? What certificate or degree might empower you to find a secure job with a good salary? Which schools have a good track record?
It's rough out there. Dramatic increases in the costs of higher education have created a daunting path to skilled jobs; wages have become stagnant in many professions; health care costs have increased; employer benefits have decreased, and many jobs, especially those requiring less training and education, are shrinking due to automation and globalization. It is hard to live a comfortable life these days without strong job skills. We can all use help finding a way to gain the skills we need without undue financial burden. Ididio is your guide to designing the path to a career that sparks your passion and provides the means for you to live a secure and comfortable life.
Ididio was imagined by two American dreamers who believe in the power of knowledge
We decided to devote the second half of our careers to a resource that would remove the "mind-boggling" aspect of mass data and provide people with a clear and complete picture of the world in an accessible format. One of us is a data scientist and computer engineer who has honed the art of unearthing insights through the careful curation and combination of many sources of data. The other began her career as a math professor, and became keenly aware that many students have invested way too much money without finding a clear pathway towards a fulfilling career. She saw that most students wish they had better answers about what comes next.
For many people, education is the most expensive investment of a lifetime, perhaps second only to a home. What you study and where you study can make a huge difference in your future successes, and the costs are just too high for most of us to get a do-over if we regret our choice. Ididio provides you with the information you need to invest wisely. We've scoured data resources from our government and nonprofits for reliable sources of information to tell us the real story of what's out there. We always tell you where we found the data as well as any processing that we performed. Whenever possible, we show data with context that provides the insights necessary for you to design the best possible path to a career.
We designed Ididio to provide clear and crucial information about careers, programs, and schools. With Ididio, you will design the path to your best future.
We compile our rich information from a variety of data sources, and we always explain any calculations we make to bring you a full picture of careers, programs, and schools.
We seek to make our resource available to as many people as possible by providing our work without charge. Please allow us to continue to offer our service freely by supporting our advertisers. As an Amazon Associate Ididio earns from qualifying purchases, so we hope you will follow our links to items that interest you.
Contact Us if you have any suggestions or questions.